Rev. Bobby Outterson-Murphy
Pastor
Bobby grew up in rural Ohio, but has lived on the East Coast for several years. He graduated from Hunter College with a B.A in English Literature and from Princeton Theological Seminary with a Master's in Divinity and a Master's in Christian Education. Bobby is deeply passionate about sharing the good news of God's love revealed to us in Jesus, who offers healing and liberation to our wounded and broken humanity. When he is not writing sermons, leading Bible studies and small groups, providing pastoral care, connecting with community members, and attending to administrative responsibilities, Bobby enjoys spending free time with his family, reading, beer brewing, playing board games, fishing, and traveling,
He has been married to his wife, Sarah, since 2009. They have two children, Theo and Lydia. Sarah''s family lives in Boston, but she grew up in a variety of locations:– Chicago, Nashville, West Virginia, Virginia, and England! Sarah is currently taking a break from teaching high school English to care for their two children.
---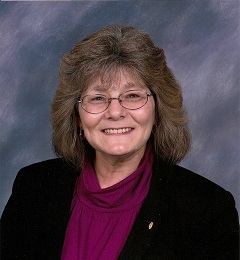 Secretary
Deb Kearney is our church secretary and go-to person when we need something.
Deb moved to the area in 1989 to attend college – and never left! She began working at the church in 1989 as the bookkeeper and moved to the secretary position in 1995, working at both until January 2001 when she gave up the bookkeeping to focus on the Church Office. What began as an intended temporary employment became permanent as Deb became attached to The United Ministry, its mission, and the membership.
Her hours are 9 am – 3 pm Monday through Friday.
---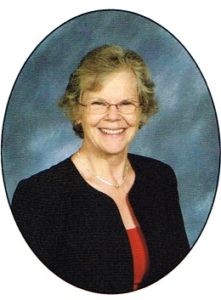 Music Director and Organist
Pat began here at The United Ministry in 1989 as the Organist. She was a music teacher in the Downsville Schools until her retirement. Pat took on the position of Music Director in 2004. She Directs the Chancel Choir and the Kid's Club Singers regularly and seasonally organizes a Handbell or Chime group.
She also organizes Special Music for the summer months when the Chancel Choir is on break, and works with the children of The United Ministry to bring their talents to our worship services. Music is an important and essential part of our service each Sunday. Our Chancel Choir is always looking for members and Pat is especially gifted in bringing out the very best in anyone who wishes to express their faith through music. We have been blessed with some exceptionally talented voices and instrumentalists in our church family!
Pat gives private music lessons currently and we are often the receivers of wonderful gifts of music from the students she invites to play for our worship services.